We use proven formulas and teach practical strategies to help you "Double Plus™" your income in the new economy.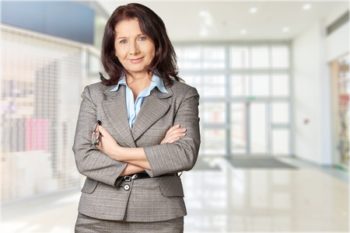 BUSINESS ENTREPRENEURS
Want to advance your business to the next level, accelerate sales or start a new venture? We teach a step-by-step business system proven to help you enroll more quality prospects, build a rock-solid team and break through obstacles to achieve real, lasting success.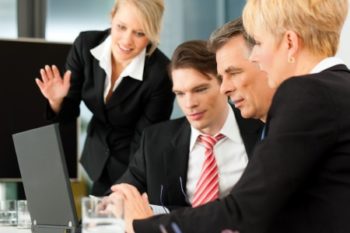 SALES TEAMS
Whether sales have stagnated or you want to become a master at handling objections, we teach sales teams and direct sales professionals a proven formula for lead generation that enables them to attract, close and retain ideal clients in the new economy.
Celeste has been a keynote speaker at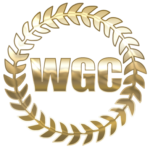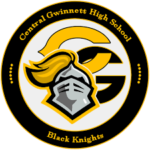 After almost 40 years of direct sales and business experience, Celeste founded Celeste Giordano Coaching. She is an award winning  master business system consultant, strategic advisor, mentor, public speaker, and wife. Her exclusive programs, business consulting services and live events are custom tailored to achieve one underlying goal: to empower entrepreneurs and sales teams to accelerate their businesses and create more fulfilling lives.
You bring the ambition, we bring the rest.
We bring a wealth of business wisdom to the table. If you have the desire to grow your business or create greater sales revenue, our strategies, mindsets and accountability will take you there. We can deliver the immediate results you seek, but you have to bring your ambition. When you're committed to taking consistent action, we can expedite your journey and empower you to achieve powerful results.
How we serve our clients
Do you want to take the guesswork out of sales and business growth? Using a refreshingly scientific approach with a human touch, Celeste teaches clients the proven system she utilized to consistently break sales records. With her mentorship, business owners, professionals and sales teams develop the practical skills, knowledge and attitude necessary to exponentially increase lead generation, close sales, and create exposure to become recognized leaders in their fields.
Celeste provides the consistent accountability clients need to stay on track to achieve their goals. In addition to offering motivational support, she shares invaluable insight based on decades of experience in-the-trenches building her own legacy business and helping others do the same.
Celeste has earned a reputation for her sales prowess, her integrity and her 110% commitment to empowering each client to achieve success. Each client works one on one with Celeste and benefit from her nearly 40 years of business and sales expertise. She limits the number of clients on her roster to ensure that everyone gets the individualized attention and guidance they need to excel.
Here's what her clients have to say: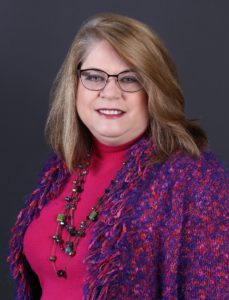 "Celeste has been my business coach for about a year now. When she came aboard, I was already running my company but struggled with time management, staying laser focused and taking my business to the next level.
Celeste stepped in, immersed herself in my business, and challenged me to grow. She has held me accountable and kept me on track. Celeste is knowledgeable in all aspects of business - especially lead generation and sales.  I have benefited from her years of experience and many lessons learned.
In addition to being the cheerleader in my corner, she has challenged me to step outside my comfort zone. With Celeste's guidance and encouragement, rather than sitting passively behind a desk,  I've developed new programs and booked speaking engagements that have made myself and my business more widely known in the community and local marketplace.
Having personally worked with Celeste, I can attest to the fact that she genuinely cares about her clients and is driven to arm them with tools that can actually produce results. I'd recommend her services both to new business entrepreneurs looking for guidance as well as successful business owners looking to grow their sales in the coming year."
Sara Poe
Poes Accounting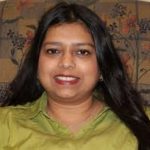 "I'm pleased to be able to endorse Celeste's services and expertise. I have been working with Celeste to further develop my environmental consulting business. Her thorough and insightful weekly coaching sessions have helped keep me both organized and focussed. In just two months, by encouraging me to attend networking events, she helped me secure 5 solid contacts and a major lead.
 An innovative thinker and business and sales expert,  Celeste excels at building not just businesses, but legacies. Celeste's radiant, warm personality puts people at ease. Approachable, honest and accessible when I need her counsel, in addition to being my valued business coach Celeste has also become a lifelong friend."
Romila Verma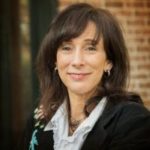 "Celeste understands the art and science of sales like few others. Her years of experience and knowledge have shaped her into a professional business coach that really understands the action steps necessary to achieve growth in your business.
This past year, Celeste and I worked together to develop my new business. She has helped me grow personally and professionally in many areas. Celeste's honest feedback, positive attitude and encouragement as I took new steps were welcome.
Thank you, Celeste, for being a dedicated coach and friend. You've challenged me to grow and push myself outside my comfort zone to arrange speaking engagements and attend networking events.
I feel more confident going out and getting new clients."
Alice VanderVeen
Home Staging Avenue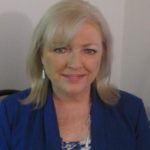 "I met Celeste Giordano in July 2013 and I liked her immediately.  Her warm smile and outgoing personality created an instant connection.  I was soon to learn that she not only provides solid sales advice and coaching, but she does it with utmost integrity.  She truly does care about her clients.  She helped me realize that if I followed her tried and true sales formula, I would be successful! She not only teaches it, she lives it.  She is tough and gentle at the same time, qualities I value in a coach.   I need someone to give me the straight talk – she does!  I highly recommend Celeste's services and you will soon discover for yourself why!"
Nancy Attrill, Owner, Natural Health Specialist
Advantage Life Balance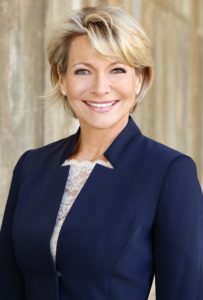 "Celeste Giordano takes the axiom of under promising and over delivering to a whole new level.
Celeste is a person of impeccable honour and integrity , both qualities I value highly. Her level of commitment to her clients' success is heartfelt and unparalleled.
I have had numerous business coaches over the years and this is the first time I have worked with anyone with such a strong background in sales and business development . Celeste's coaching techniques and wealth of knowledge in the field have enabled me to zero in on the most important elements in developing and growing my business and within a few short months of following her advice I have a clear plan of action, and have seen immediate results.
I would not hesitate to recommend Celeste to anyone."
Dominique Vaughan-Russell
Vaughan-Russell International
Cultural Intelligence trainer
Silver Council Program
After seeing the limitations of mentoring and coaching programs for small business owners and sales professionals in the marketplace, I realized the need for a practical step-by-step approach to business and personal growth. To bridge the gap with a program built on proven strategies I've personally used to create a legacy business, I launched the Silver Council Program.
In this yearlong results-oriented program, you'll get laser-focused on the specific actions you need to take to build your own legacy business. The Silver Council Program combines goal-setting, training, strategy, mentorship and accountability to help you gain momentum in your business, "Double Plus™" your income and achieve results that will transform you life.
Exclusive membership in the transformational yearlong program is by application only. Investment begins at $6000 for the core program. Contact us at concierge@celestegiordano.com to apply today and begin your journey.
LEARN
Knowledge is the foundation of success. Invest in yourself and your education to expand your understanding of the core fundamentals of sales and business development.
GROW
Put the lessons you've learned into practice. Accelerate your growth by implementing proven formulas to expand your team, generate new leads and raise sales.
ACHIEVE
Consistently use successful networking and sales techniques to increase sales, win awards achieve milestones. Watch your goals materialize as you up-level your business.
PROSPER
Enjoy the success you created and set your sights higher. Continue to "Double Plus™" your income, build a legacy business, and become a master in your industry.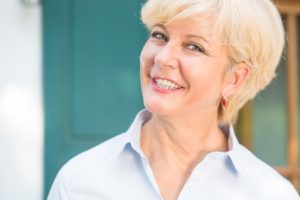 We teach children the importance of having a positive attitude, but as we walk through the journey of adulthood, many of us slip away from its transformational power. We aren't born with a positive or negative mindset. Rather, our mindset is a product of our upbringing and our current "mental diet." Indeed, what you feed…
Read More
Sign up for my newsletter!