Learn. Grow. Achieve. Prosper.
Owner and founder of Celeste Giordano Coaching, Celeste Giordano is a highly effective leader and communicator with talent for promoting new business. Celeste is a personable and persuasive motivator and mentor, dynamic presenter, savvy negotiator and entrepreneur who inspires and motivates team members at every level of a business.
The Secret to Sales Success
From an early age, Celeste understood two things: the value of hard work and the importance of respect for people. She acquired her first job as a customer service representative at the ripe old age of 13.  Whether working in telemarketing or insurance sales, Celeste has always excelled at dealing with people and developing lasting relationships.  From experience, Celeste knows that in the fast-paced and competitive business world, you can expect to go nowhere fast without establishing strong relationships.  Success in sales is about relationships and learning how to serve your target market.
Delving into direct sales in her twenties, Celeste spent nearly 35 years in direct sales working for a nationally known company. As her success grew and she learned to master the art of direct sales and network marketing, Celeste challenged herself with a move to management.  Year after year, Celeste set and exceeded new goals.  She was honored and humbled to be recognized for milestones of success:
Achieved the "Miracle of Inventory" award for having over 600 units purchased and paid for in less than 18 months

Won the "One Journey To The Top Hummer Campaign" for surpassing sales goals

Received the President's Award Rolex Ring for 100+ and 200+ sales in a month

Achieved the "Best Month in Business" award for reaching 214 sales in a month

Earned the "Highest Award for Achievement" in a Dale Carnegie course on "Effective Speaking and Human Relations"
After a rewarding personal career in sales, Celeste was ready for a new challenge, one that involved sharing the tools, strategies and mindset that people need to master the sales techniques that contributed to her decades of success.
Believe in Yourself, Invest in Your Business
Achieving organizational growth, boosting sales, and increasing profitability THIS year doesn't have to be a far-fetched pipedream.  It all begins with investing in yourself and your business, developing an action plan, and consistently maintaining the mindset and discipline necessary to execute it.  The secret to Celeste's success has been a sales approach rooted in relationships, hard work, integrity, and trust that actually translates into profit.  When Celeste changed her focus from selling to people to serving her clients, her sales took off … and so can yours!
Celeste launched Celeste Giordano Coaching because she is fiercely passionate about helping individuals – salespeople, entrepreneurs and business owners – achieve real personal and financial success.  As a master sales strategist, speaker, and consultant, Celeste's mission is to help small to medium-sized business owners develop the direct sales and network marketing skills, expertise, and attitude necessary to quickly "double-plus" their income and become leaders in their fields.
Whether you're looking to take your successful business to the next level or are just starting a new venture, Celeste will teach you the skills and strategies that you need to enroll more quality prospects, build a rock-solid team, and break through obstacles to achieve real success.  Celeste Giordano Coaching offers a range of services, including…
One-on-one direct sales training

Group direct sales training

Seminars and workshops

Live events and speaker series

Personal development and mentorship
Do you want to see your sales and profits dramatically increase?  Do you finally want to overcome obstacles that have been holding you back from reaching your goals?  Do you want to earn a "double-plus" income this year?  Do you want to Learn, Grow, Achieve, and Prosper?
If you're ready to expand your business, then invest in becoming a person who can make it happen. Contact Celeste today to learn how she can help you make 2016 the most profitable year yet.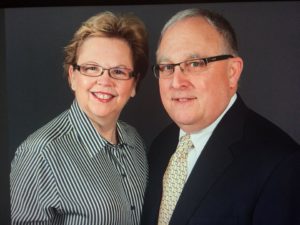 Outside the Office
Celeste lives in Lawrenceville,
Georgia with her childhood sweetheart husband, Mike, and the two best Westies in the world, Kirby and Harley. Mike and Celeste are both great cooks and enjoy spending evenings on their patio listening to music and entertaining friends.